Desiccant Equipment Rental for Minnesota Water Damage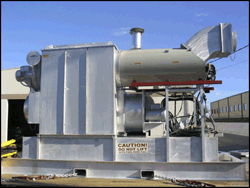 Desiccant dehumidification is more commonly used than people may know, and it is a effective way of getting rid of moisture in structures and their contents.
These high quantity models pump extremely dry air into the structure to swiftly pull water molecules apart from moist surfaces. Some of the other water molecules from inside the surface move to the surface as the surface molecules leave. Because of this, the structure and its contents are able to dry totally.
Give us a call at anytime to rent our desiccant equipment! 763.504.0808